This is a great piece. It is an installation for Wikipedia's 10th Anniversary Party, created by Dean McNamee and Tim Burrell-Saward. The installation visually conveys how many users interact with the website.
A series of 18 printers suspended over the entrance lobby printed a physical record of individual contributions, along with an excerpt summarizing the article edited.
It's a breath of fresh air to see data printed off  into a physical form. It also shows how tactile a piece of paper can be as guests wander underneath to pick up and read the information.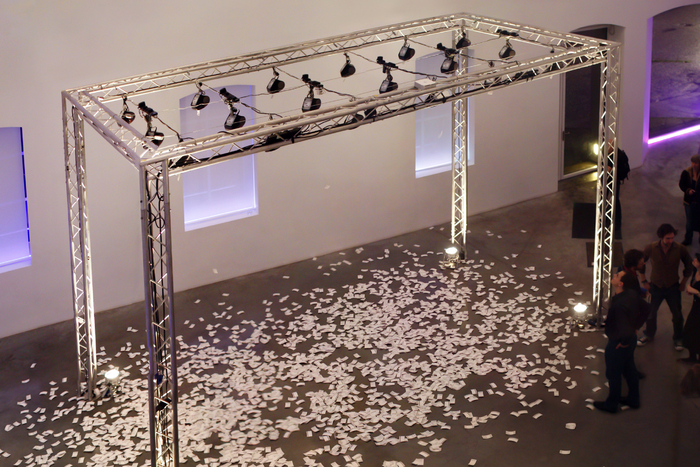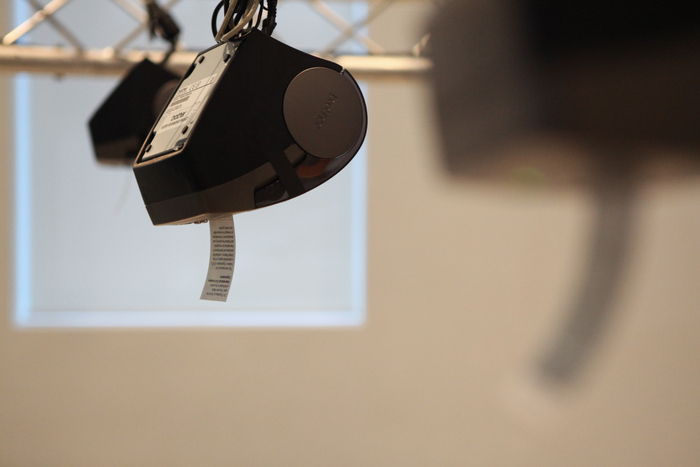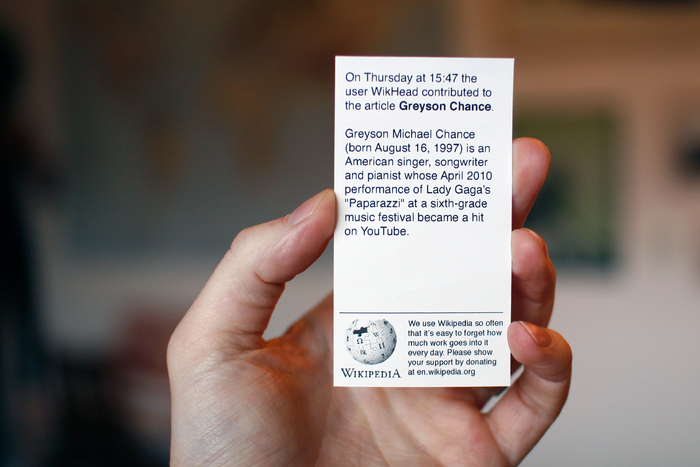 Source and Images [Dean McNamee]